Portarlington Golf Club course is a challenging tree lined course with a wonderful variety of golf holes, pure putting surfaces and excellent year round conditioning, due to use of town storm water. The Club is committed to improving all aspects of the golf course to ensure the best possible playing conditions can be assured for our members and guests.
Matthew Milne
HEAD PGA TEACHING PROFESSIONAL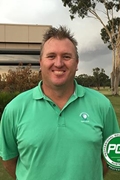 About Our Pro: Matthew is a former P.G.A. Touring Pro who competed on tour for seven years to 2007. Since then Matthew has taken over the Pro Shop at Portarlington Golf Club. Matthew specialises in club fitting and tuition. Many of our members and visitors visit Portarlington to reap the benefits of Matthew's coaching expertise and to enjoy his affable nature.
Tyson Myers
PGA PROFESSIONAL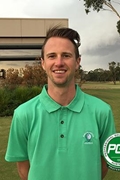 130 Hood Road, Portarlington, VIC 3223
(03) 5259 3361
Monday

Tuesday

Wednesday

Thursday

Friday

Saturday

Sunday

9:00am - 5:00pm

9:00am - 5:00pm

9:00am - 5:00pm

9:00am - 5:00pm

9:00am - 5:00pm

9:00am - 5:00pm

9:00am - 5:00pm